At present, handicraft villages in rural Viet Nam tend to develop quite well. These villages are considered as solutions to help rural workers increase their income. Traditional water hyacinth weaving made a breakthrough in labor restructuring …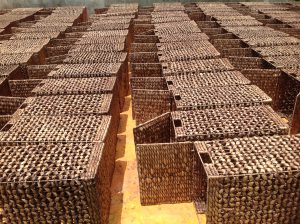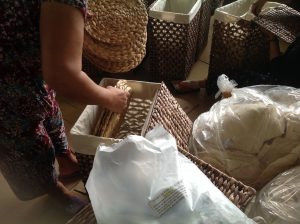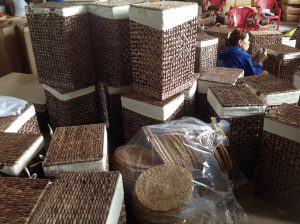 Looking at straight concrete roads has seen the change of the countryside. Many new homes prove the lives of people changing day by day. Many civil works have also been built solidly. The development of handicrafts has contributed to improving the income of the people.
As a private enterprise specializing in handicraft business from weaving of water hyacinth, in the past years Home24h enterprise has contributed significantly to the local in creating jobs, increasing income for the people. In order to create conditions for people to do business, the enterprise has made delivery to the wicker people, then collected for consumption.
Woven from the tree hyacinth not learned but passed from one person to the other, so anyone can do it. This job is not so hard, so it's easy for the old to young. Wool hyacinths are easy to make, patterned knits are available. If you work well, you will enjoy a lot, so everyone is trying to increase their income.
According to Mr. Nha, Director of Home24h Company, in the coming time, the company will join forces with experts waving to visit, learn some places successful in making handicrafts from the sea, bamboo combined with water hyacinth, then will help people create products, new models to increase competitiveness. In addition, the company will mobilize more capital to support the household to make water hyacinth equipment and equipment, drying tools, dried water hyacinth … to make good products, quality , promote export competitiveness.