The 10th day of the third lunar month every year is a special day that reminds the Vietnamese about the Hung Kings' Merits who contributed to building and preserving the country. It is an annual festival that reminds the Vietnamese of our nation's roots.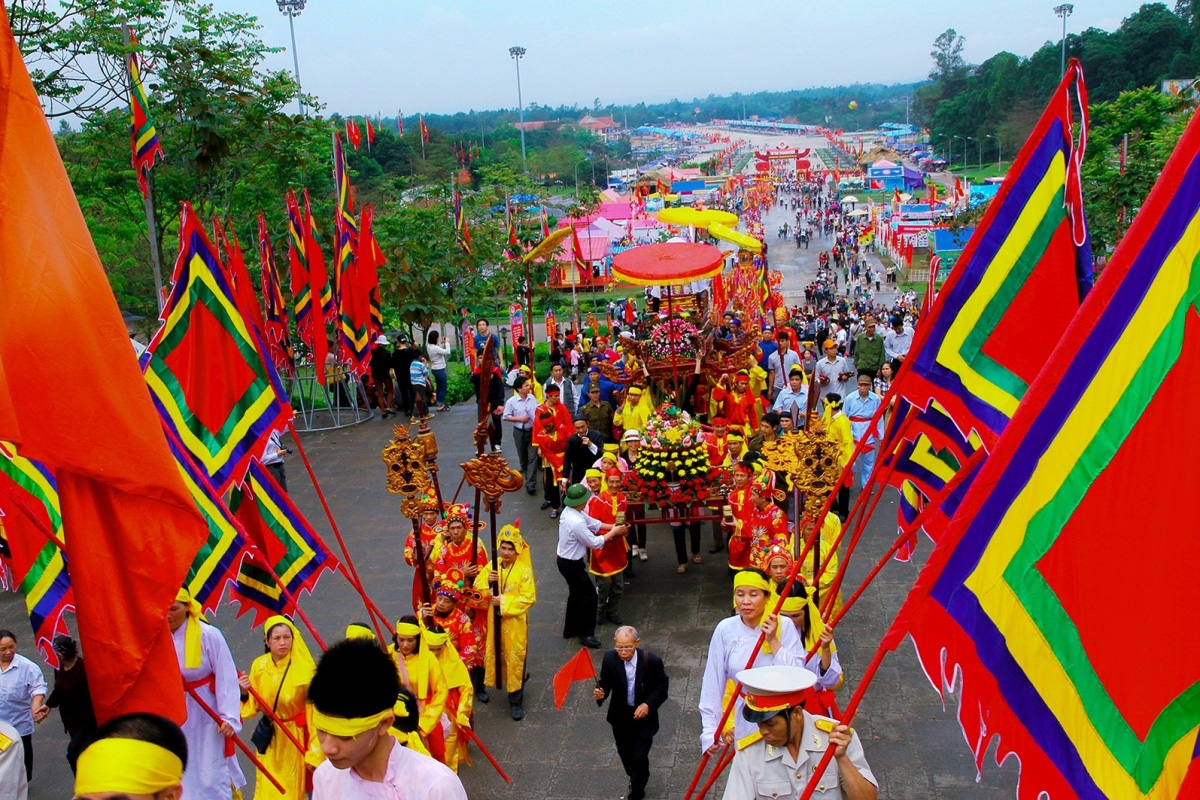 When performing worship rituals, there are usually music, offerings, and a sacrificial board consisting of dignitaries who will be the celebrant. In addition, we often decorate flags, music, costumes, and sacrifices. Commonly used items are cows, pigs, fruits, candies and especially "Bánh Chưng – Bánh Giầy " (sticky rice) which are two Vietnamese traditional cakes. Furthermore, the cakes have their own meanings along with national history.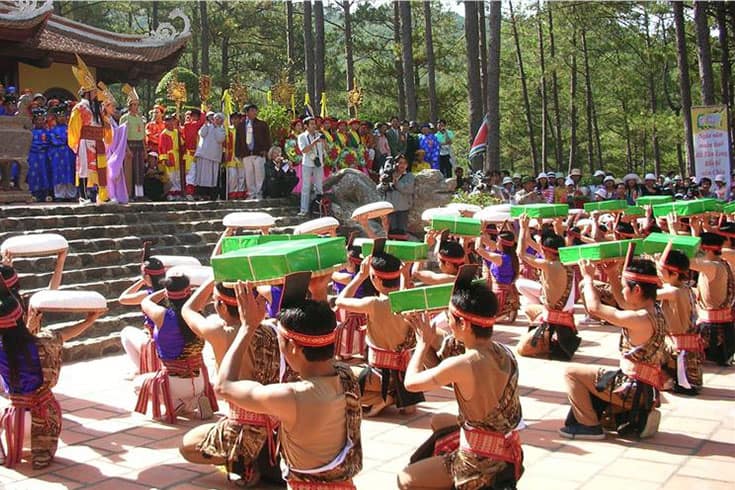 According to folklore, Bánh Chưng is square, has specific angles and shapes that belong to the yin, so it symbolizes The Earth in which there are both animals and plants. Thus, a full-flavoured banh chung symbolizes a bountiful harvest and a full life. And Bánh Chưng represents affluence and well-being due to its filling flavours such as glutinous rice, fatty meat, green beans, and is wrapped in dong leaves.
Bánh Giầy is a round shape that has no specific angles, so it belongs to the yang and represents the Sky/ Heaven. Therefore, Bánh Giầy is usually white and not filled.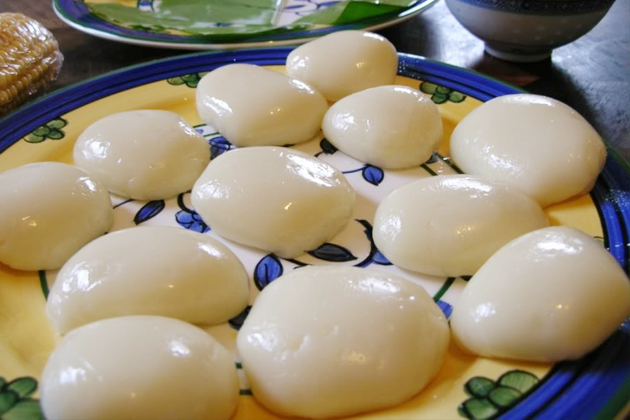 "On December 6, 2012, The Hung King Commemorations was known to the world when UNESCO recognized the "Hung Vuong worship belief in Phu Tho" as a representative intangible cultural heritage of mankind." (Topicanative, 2023)
This is a pride of the Vietnamese nation. It is not only a reminder of the nation's roots but also a custom that brings about the good cultural values of Vietnam. National festivals always bring people together, show solidarity and share love with each other.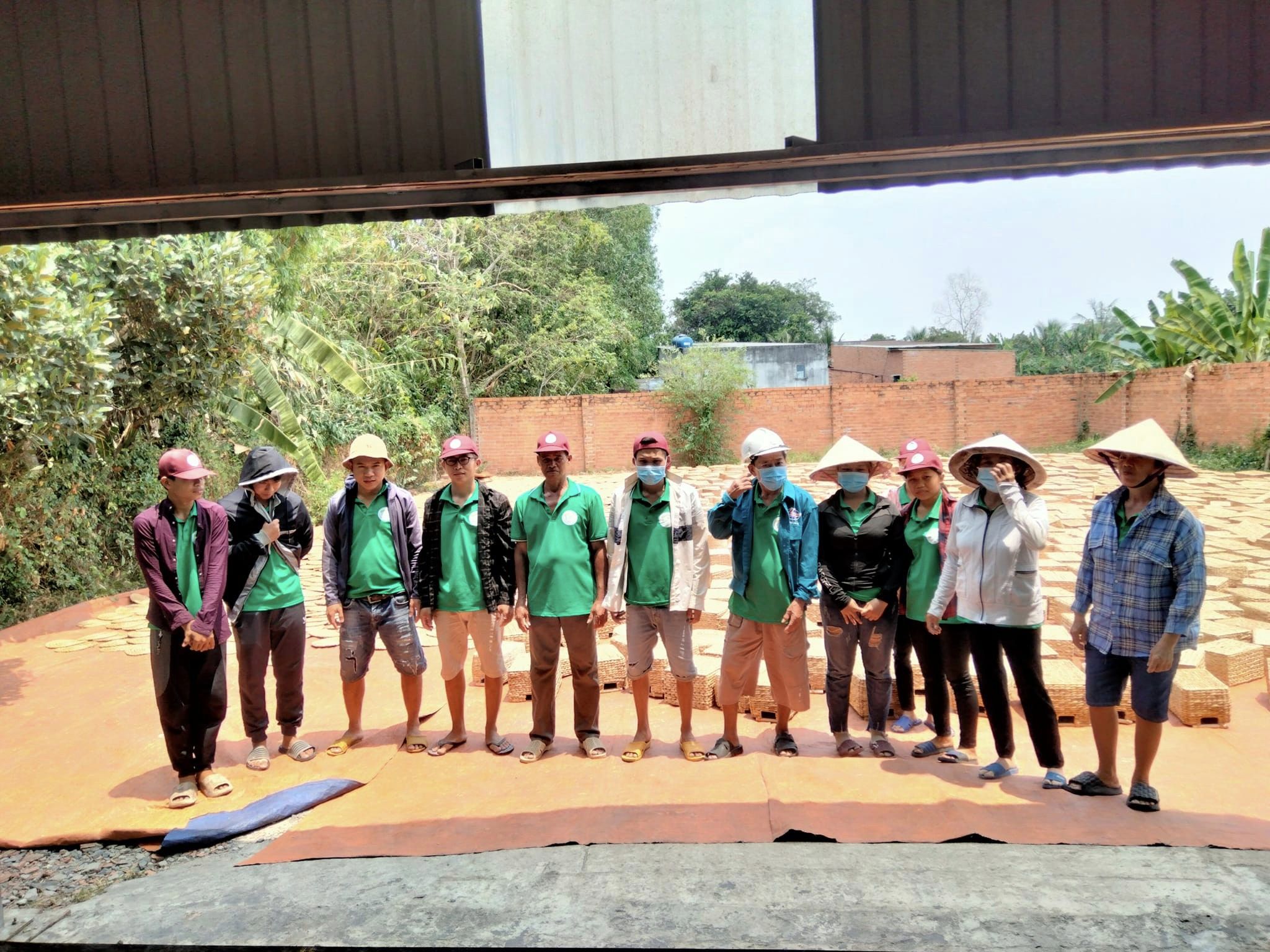 Similarly, Home24H Water Hyacinths Handicrafts always remembers and shows a spirit of solidarity "Cooperation for development". And we are always sincerely grateful for the support of our partners and the love of our customers for Home24H during the past 10 years. We always try to improve and develop the quality of our products in the near future. Thank you!
Telephone:+8428 3636 8625
Zalo/ Wechat/ WhatsApp:+84 906 631 681
Skype: Home24h.biz
Email: Sales@home24h.biz
Tiktok: Home24hcrafts
Website: https://www.home24h.biz
Facebook: https://www.facebook.com/home24h.biz
Youtube: https://www.youtube.com/@MrHouseHome24h
Address: No.22-24, Street 3, Bau Sim Hamlet, Tan Thong Hoi Commune, Cu Chi District, Ho Chi Minh City, Vietnam
References
https://banhdayngon.vn/banh-giay-lang-gau-san-vat-dang-vua-to/
https://beta.hanoimoi.com.vn/hon-20-su-kien-hoat-dong-van-hoa-tai-gio-to-hung-vuong-le-hoi-den-hung-2023-13724.html
https://dentran.namdinh.gov.vn/am-thuc/banh-chung-banh-day-phong-vi-truyen-thong-231595
Giỗ Tổ Hùng Vương Tiếng Anh là gì? Bài mẫu Tiếng Anh nói về Giỗ Tổ Hùng Vương
https://vietnamdiscovery.com/activities/hung-king-temple-festival/
https://yeutre.vn/bai-viet/su-tich-banh-chung-banh-day-va-7-su-tich-ve-ngay-tet-co-truyen-viet-nam.29218/