Water hyacinth grows a lot in the deltas and rivers of Vietnam. At first, water hyacinth was thought to be an invasive plant because of its coverage. After realising its advantages, water hyacinth weave became a traditional profession that improve the economic situation of local people.
When grown to about 60cm, water hyacinth is cut at the root and removed from the leaves. Then dry them in the sun for 5-7 days for certain plasticity to knit. The water hyacinth is of good quality, golden in colour, and intact.
After preparing the materials, the artisans begin to weave on the iron or wooden frame into a finished product. There are many different types of weaving, the popular ones are herringbone, floral, twisted, zigzag, etc.
Finally, the product is sprayed with water for cleaning, dipped in glue, dried, final checked and attached and packaged.
Handicraft items became popular due to their environmental friendliness, long durability, and high aesthetics in decoration. Home24h specialises in manufacturing and exporting handicrafts to over 20 countries.
Our common products are baskets, laundry baskets, hampers, placemats, trunks, cabinets, handbags, pet houses, deck titles, etc. For more information please visit www.home24h.biz. Home24h's products have high endurable and easy to clean by soft cloth. Water Hyacinth crafts can resist heat up to 65C.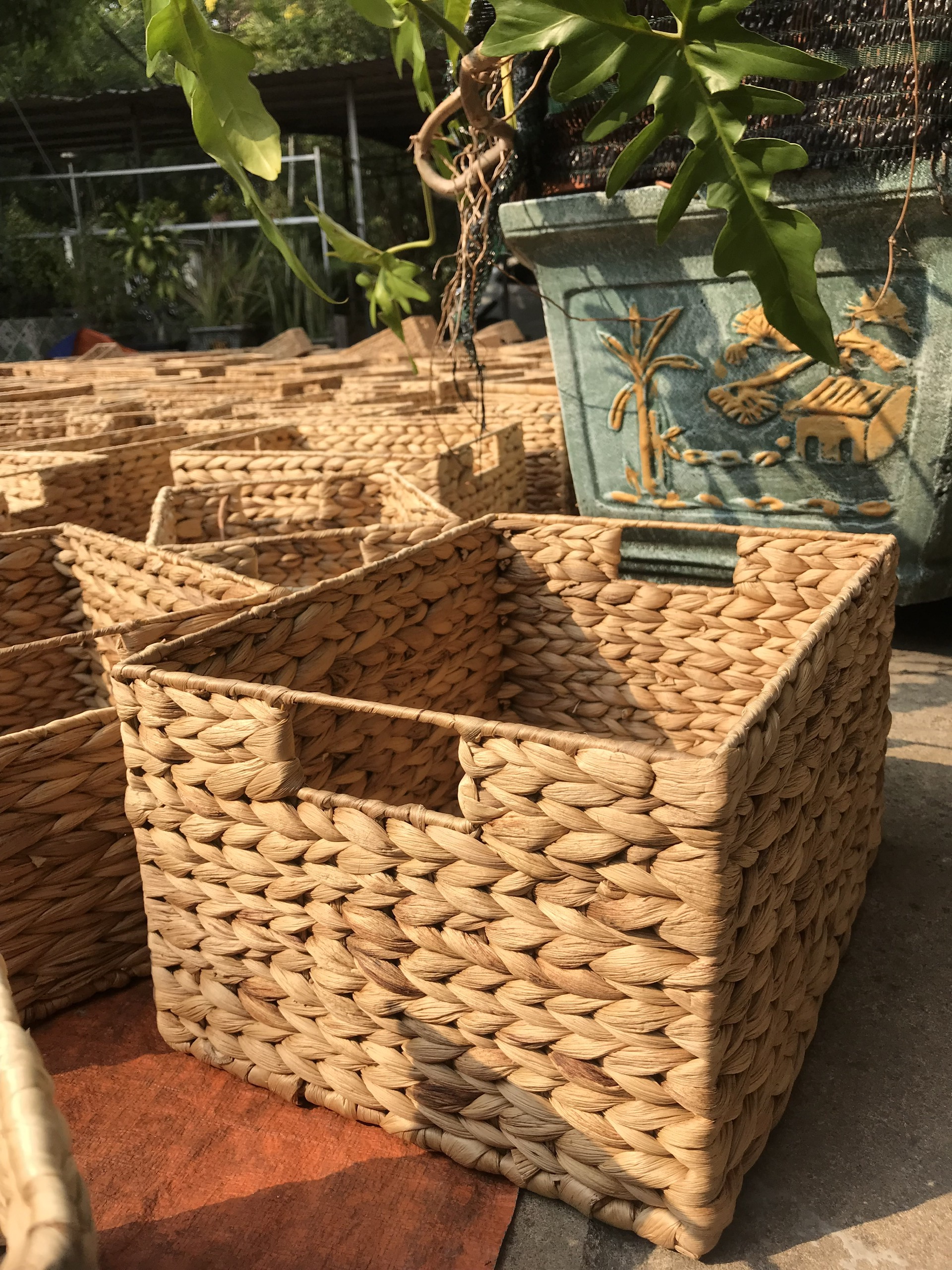 Telephone:+8428 3636 8625
Website: https://www.home24h.biz
Email: Sales@home24h.biz
Zalo/ Wechat/ WhatsApp:+84 906 631 681
Skype: Home24h.biz
Facebook: https://www.facebook.com/home24h.biz
Tiktok: Home24hCrafts
Youtube: Home24h Crafts
Address: No.22-24, Street 3, Bau Sim Hamlet, Tan Thong Hoi Commune, Cu Chi District, Ho Chi Minh City, Vietnam