Basket water hyacinth with handle
1. Product Description: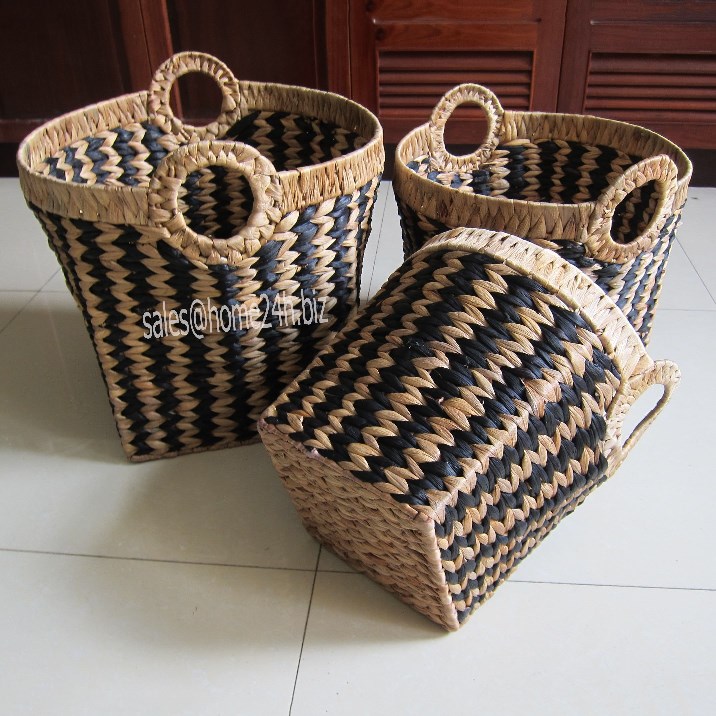 1. Product Feature: 
The basket product has a characteristic natural aroma of water hyacinth.
The fragrance fills your room with the scent of the river.
The smell of water hyacinth helps to make rooms that are often closed more pleasant.
Quality meets European export standards: thick, sturdy, durable and handled safely when used.
Baskets for items such as blankets, pillows, blankets, toys, teddy bears, … help keep the house tidy.
• As an accessory to support photography, create great photos and bring high artistic value.
• Home decoration, homestay, coffee shop.
Conserve:
In a cool, dry place, avoid direct contact with water
Dry regularly in direct sunlight, once every 2-3 months to keep the product dry and keep its color fresh
Should not contain objects with too heavy weight, sharp iron and especially should not contain objects at risk of rust.
3. Why Should You Place an Order?
High quality, reasonable price and prompt delivery.
Mixed orders, small orders or combined orders with other factories is accepted.
More orders, cheaper price.
We have the independent export right.
Various designs and various types, sophistication and customization.
Colors, sizes, styles and logos of customers are accepted.
Simple styles, tidy and comfortable.
100% handmade weaving, full range, fashionable, durable and high practical value.
We can make your samples easy and fast with the short time 7-10 days.
Packaging and labeling is suitable with export standard or as customer special requirement.