Wicker Cat Hosue, Cat Bed – water Hyacinth woven products
Frame: Metal frame powder coating
Cushion: Not yet
Color: Natural as photos
Size: 42 x 52cm
Packing: 1 pcs in a carton box
Carton size: 43 x 43 x 53cm
HOUSE FOR CAT WATER HYACINTH WOVEN, WITHYOUT CUSHION FABRIC.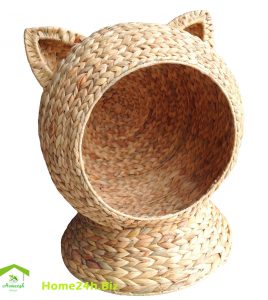 Water Hyacinth Cat House, cat bed with red cushion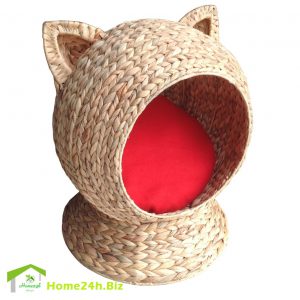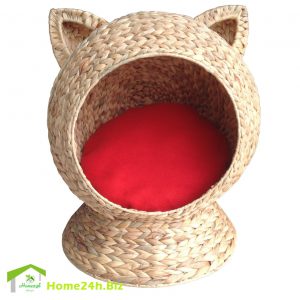 Dry Cat House by the Sun, water hyacinth material will easy to dry under sunshine. We need 20-30 hour to help them enough dry.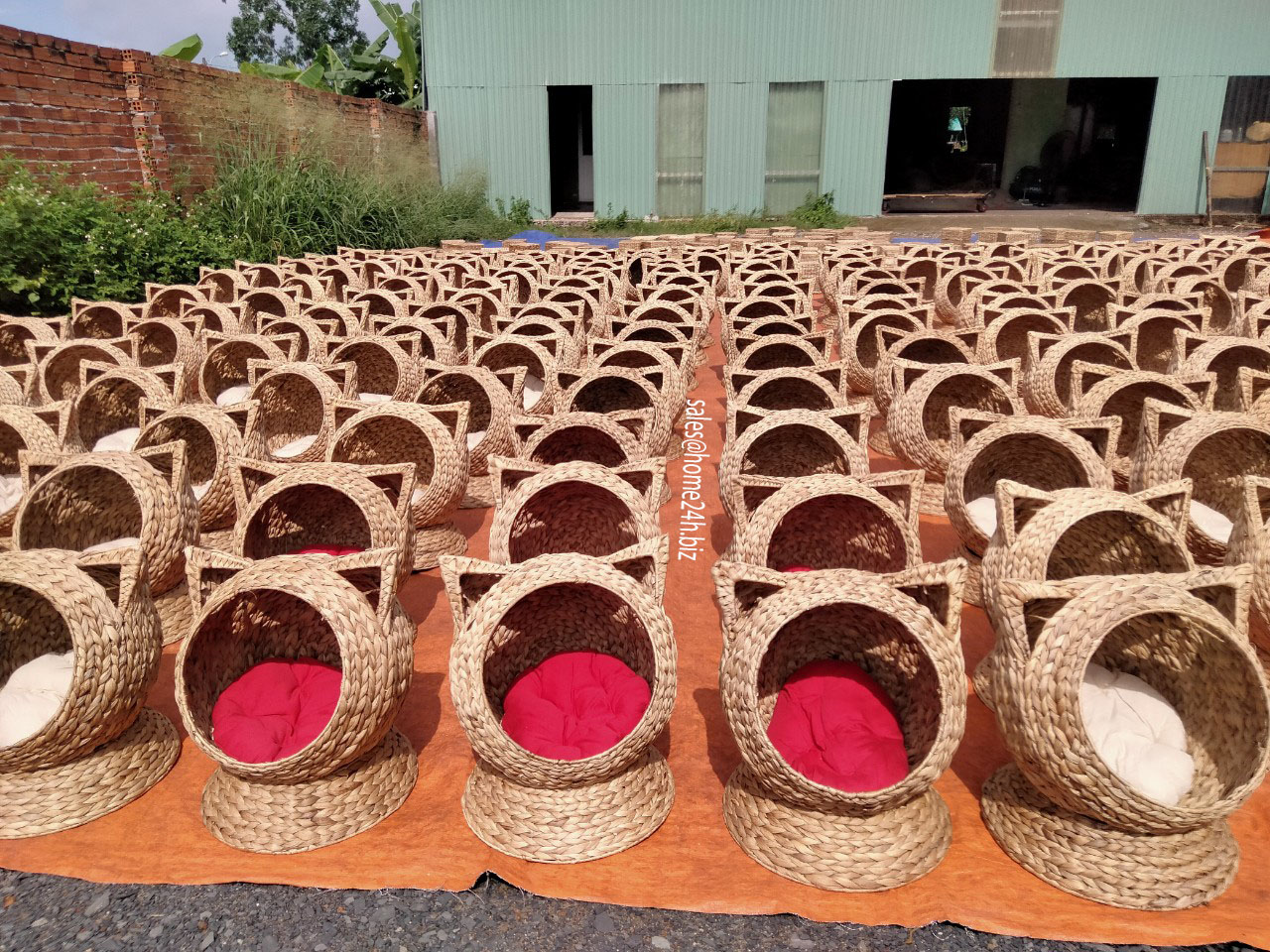 Loading :
20'GP: 300 pcs
40'DC: 600 pcs
40'HC: 695 pcs
Net Weight: 2.0 – 2.5 kgs
Gross.Weight: 4.0 – 4.2 kgs
Weaving: Fish bone weaving (Havana weaving)
Origin: Made in Vietnam
Cat House Handmade Water Hyacinth material. How to dry them by under shine? dry under shine will help dry everywhere in products. It is the best ways for dry pet house, cat bed.
Useful: cat house is Suitable for cat, dog…it is a beautiful house for cat.  
Cats sleep an average of fifteen hours a day, and some can sleep up to twenty hours in a twenty-four hour period. This commitment to cat naps is exactly why we've assembled such a wide selection of cat beds and cat house. No matter where your feline rests their head, they should feel safe and comfortable—and your home should look stylish too. Cat beds and cat house with all shapes and sizes for any kind of cats. finding a style that suits your feline is an important part of pet ownership.
How to weaving Cat House, Pet House Water Hyacinth? In metal frame, by skill weaves of workers, they had been finished easily. And we can make 50.000pcs per month for them. Please visit attached photos below.
STEP 1: Cover glue for all metal frame. Glue cover metal frame will help them don't rust for a long time. And will help pet house stronger and older than.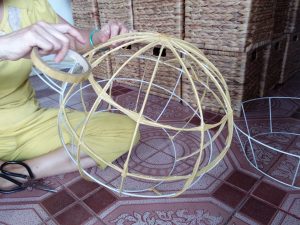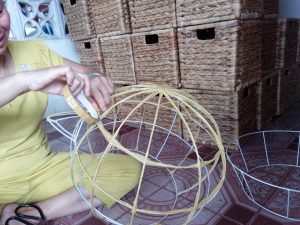 STEP 2: WATER HYACINTH COVER AGAIN. Water Hyacinth cover metal frame after cover by glue, it will help pet house look better pictures and stronger.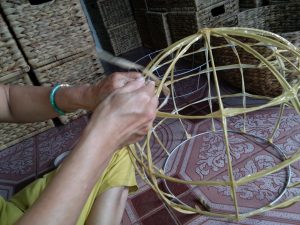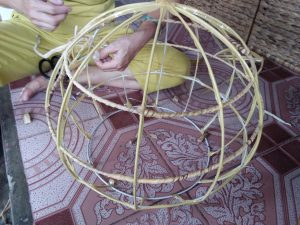 STEP 3: WEAVING
We will start weaving from bottom to top, body, and ears will be finished latest. Vietnamese is very diligence and hard working, knitting skills is very well. It is a traditional job. So you can easy to look found everywhere and any time in Vietnam. Farmer is very well for rice and for weaving.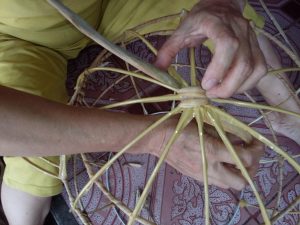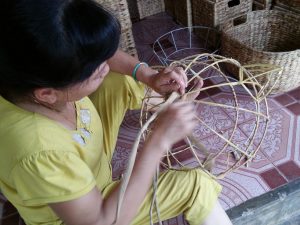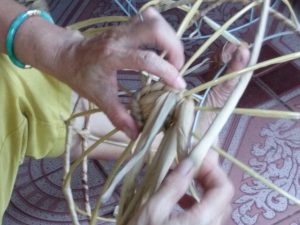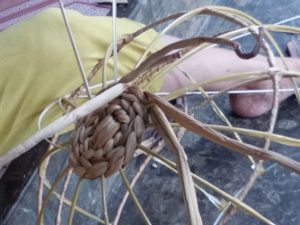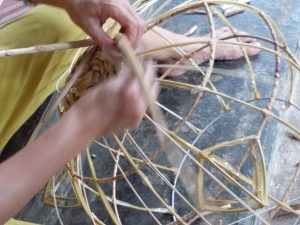 View more?

CONTACT US NOW!
EMAIL: Sales@home24h.biz
WeChat / WhatsApp /Zalo : 84906.631.681
Skype: Home24h.biz
Call us: 84906.631.681 (Office) / 8428 3636 8625 (warehouse)